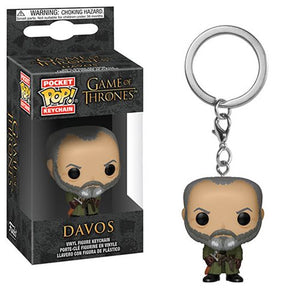 Game of Thrones Davos Pocket Funko Pop! Key Chain
Game of Thrones Davos Pocket Funko Pop! Key Chain
If you're familiar with the Onion Knight, you might want to add this Game of Thrones Davos Pocket Funko Pop! Key Chain featuring Davos Seaworth to your set of keys.
Measuring about 1 1/2-inches tall, it comes packaged in a window display box. Ages 3 and up.
We do not accept returns/refunds on courier issues (dented, mishandled).