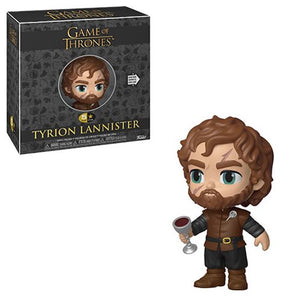 Game of Thrones Tyrion Lannister 5 Star Vinyl Funko Figure
Game of Thrones Tyrion Lannister 5 Star Vinyl Funko Figure
With goblet in hand, Tyrion Lannister is ready to join your collection and toast the occasion. He features multiple points of articulation and character-specific accessories so you can create your own storytelling moments.
Measures approximately 3-inches tall and comes packaged in a 5th panel window display box that opens like a book. Ages 3 and up.
We do not accept returns/refunds on courier issues (dented, mishandled).