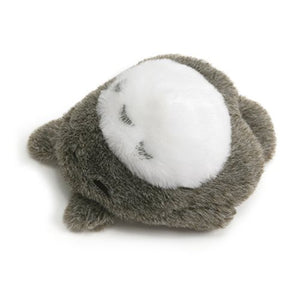 My Neighbor Totoro - Totoro 5-Inch Beanbag Plush
My Neighbor Totoro - Totoro 5-Inch Beanbag Plush
The cute and friendly nature spirit from the beloved animated Miyazaki film is the subject of this delightful My Neighbor Totoro -Totoro 5-Inch Beanbag Plush.
But we need to be very quiet, because the magical forest creature is taking a nap!
Bring Totoro with you to the office, your home, or anywhere you want to add a touch of magic. He's surface-washable. Ages 1 and up.