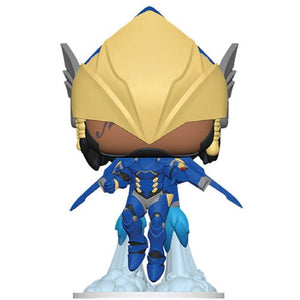 Overwatch Pharah (Victory Pose) Funko Pop! Vinyl Figure
Overwatch Pharah (Victory Pose) Funko Pop! Vinyl Figure
Her real name is Fareeha Amari, and she's an Egyptian security officer. In this terrific Overwatch Pharah (Victory Pose) Funko Pop! Vinyl Figure, Pharah wears her jetpack-equipped combat suit.
Measures roughly 3 3/4-inches tall, and comes packaged in a window display box. Collect all the Overwatch Pop! Vinyls (each sold separately)! Ages 3 and up.
We do not accept returns/refunds on courier issues (dented, mishandled).