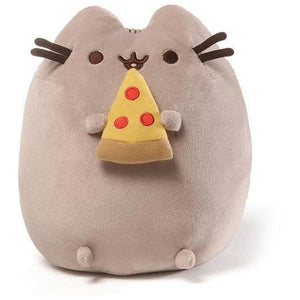 Pusheen the Cat Pizza Snackable 9 1/2-Inch Plush 
Pusheen the Cat Pizza Snackable 9 1/2-Inch Plush 
Pusheen loves pizza!
Based on the sensational web comic, Pusheen is munching on a piece of pizza. The Pusheen the Cat Pizza Snackable 9 1/2-Inch Plush will make a great addition to your Pusheen collection.
Measures about 9 1/2-inches tall x 8-inches long x 7 1/2-inches wide. Ages 1 and up.