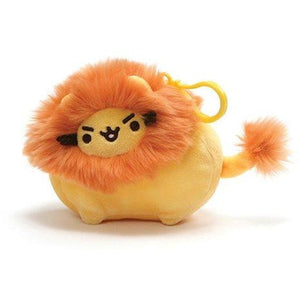 Pusheen the Cat Pusheenimal Lion Clip-On Backpack Plush
Pusheen the Cat Pusheenimal Lion Clip-On Backpack Plush
Gund is proud to present Pusheen - a chubby gray tabby cat that loves cuddles, snacks, and dress-up. As a popular web comic, Pusheen brings brightness and chuckles to millions of followers in her rapidly growing online fan base.
This mighty Pusheen the Cat Pusheenimal Lion Clip-On Backpack Plush features the wild cat with a powerful expression as queen kitty of the jungle and fluffy orange mane and tail tip. Includes a sturdy plastic clip for secure hanging.
Surface-washable for easy cleaning.
Measures about 5-inches long x 3 1/2-inches tall x 3-inches wide.
Ages 1 and up.