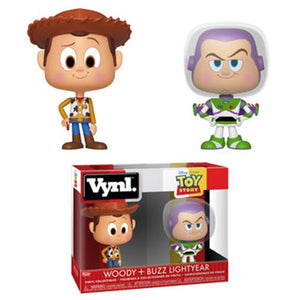 Toy Story Woody and Buzz VYNL Funko Figure 2-Pack
Toy Story Woody and Buzz VYNL Funko Figure 2-Pack
From Toy Story, Woody and Buzz, stylized as a VYNL 2-Pack from Funko! This dynamic duo is perfect for any toy story fan! Collect all Toy story items from Funko!
Comes packaged in a window display box. Ages 3 and up.
We do not accept returns/refunds on courier issues (dented, mishandled).